Pioneer Healthcare Cold Chain Cloud Platform (PHCCCP)
Finalist for 2021 GO SMART Award

03/02/2021
Pioneer Healthcare Cold Chain Cloud Platform (PHCCCP) has been selected as Finalist for 2021 GO SMART Award with juries' high recognition in Taipei.
Pioneer Healthcare Cold Chain Cloud Platform (PHCCCP) is a Temperature and Humidity Monitoring Solution using NB-IoT technology.
We saw it in action during the COVID-19 pandemic when RT PCR Test Kits and Vaccines which must be kept in subzero temperatures must be transported to another country within a small window of time.
Other applicable scenarios include: the transport of laboratory samples, organs for transplant, donated blood, medicines, frozen meat, seafood, dairy products.
Pioneer Healthcare Cold Chain Cloud Platform (PHCCCP) consists of 3 elements: the temperature and humidity sensor, GPS tracking and Nb-IoT platform in data management.
The temperature and humidity sensor can work in a wide temperature range (ordinary temperature range -40C to +65C, ultra-low temperature -200c to +200C). With IP67 certification, the sensor is waterproof, cold resistant and ruggedized.
NB-IoT technology enables signals to be transferred, stored in the cloud and accessed via a portal in a low data cost, low power cost, easy installation, low maintenance, wide coverage manner. A large number of consignments can be monitored and managed at the same time.
With GPS tracking on the Cold Chain platform, the whole journey can be visualized with data and reports. The system of alerts and alarms provides information whenever conditions are breached, giving confidence and the peace of mind for each consignment.
Pioneer Healthcare Cold Chain Cloud Platform (PHCCCP) Nb-IoT Temperature and Humidity Monitoring Solution helps save cost, save lives, keep useful information and has export potential. It is an important innovation that contributes to our well-being.
Pioneer at the NSW Government C999 Event Showcase
27/11/2019
As NSW Government Contract Supplier under C999, Pioneer presented its flagship products to government buyers at the NSW Dept of Customer Service ICT End User Devices – Event Showcase 27 November 1pm- 4pm at the Mint.
Products presented include custom build computers, notebooks, servers, tablets and Internet of Things solutions such as Ultrasonic Water Meters, Gas Meter,s Smoke Detectors, LED Exit Lights and e parking solutions.
Aussie PC maker Pioneer mounts China charge with IoT
Australian PC manufacturer Pioneer is aiming to cash in on the Internet of Things market with the release of Dreamcare Dr Glucose, a non-invasive glucose measurement system.
Pioneer general manager Jeff Li said there are 100 million people with glucose-related problems in China alone, a big opportunity for its PioneerIoT business.
Dreamcare Dr Glucose system is based on the metabolic heat conformation (MHC) method. MHC involves the measurement of physiologic indices related to body heat generation and local oxygen supply.
The device, which resembles a mouse, integrates sensors that collect information from a patient's fingertip. The internal circuit takes care of the data conversion and a microprocessor calculates the value of the parameters. The result is displayed on any personal device with the app provided, compatible with iOS and Android.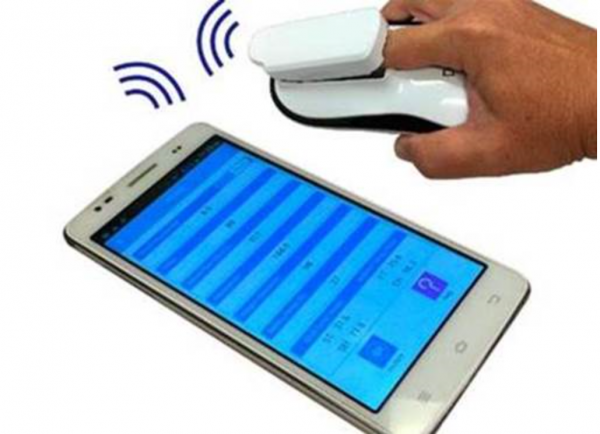 The process takes 60 seconds and is 88.4 percent accurate compared against an Autolab 18 automatic biochemical analyser blood glucose, according to Pioneer, the most used product in the bigger test labs and hospitals with 99 percent accuracy.
According to Li, investing in the health market is part of the company's growth plan for the next 10 years.
Li said the target market extends from home users to clinics and hospitals, because the product is very simple to use and there is no need for blood samples.
Dreamcare is already available for buy directly from the website or via partners who will get rebates from the sales.
Li added that Pioneer has received enquiries about the product from China, Japan, US and Europe.