Pioneer OF MEDICAL TECHNOLOGY
Pioneer Medical is a subsidiary of Pioneer, specializing in the supply of medical technology, devices and Personal Protective Equipment.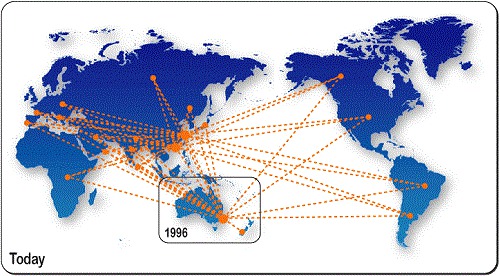 Wide Distribution
Approved Master Medical Supplier to NSW and other Governments, hospitals and medical companies in Australia and around the world.
Collaboration
We work with world class technology partners at the forefront of innovative development. 
Innovation
Pioneer Medical introduces new devices in the field of medical technology.
In 2015, Pioneer launched one of the world's first non-invasive glucose measurement device with its own patent. 
In 2020, Pioneer developed the NB IoT smart watch for the purpose of self-isolation monitoring during the CoVID-19 virus outbreak.  Featuring Geo Fencing, Remove Alarm and Motion Tracking , the Pioneer  smart watch assists the authorities in tracking thousands of cases with minimal resources in the most effective way. 
Flagship products include: 
Non-Invasive Glucose Measurement Device

CoVID-19 Self Isolation Monitoring Smart Watch

Medical Devices 

Medical Computers

Medical Cart

PPE

Ventilators

Infrared Thermometers

CoVID-19 RAT and PCR Test Kits 

CoVID-19 

Vaccine
Bulk Enquiries Welcome